[ezcol_1third]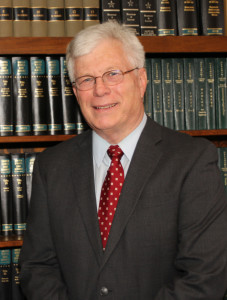 Contact Information
Oklahoma City, Oklahoma
Office: 405-677-2407
[/ezcol_1third]
[ezcol_2third_end]Steve A. Coleman was admitted to the practice of law in Oklahoma in 1974. He has maintained a private practice in Oklahoma County throughout his career and since 1982 has been located in the stately "Townsend House" at 3904 East Reno, Oklahoma City, Oklahoma 73117.
In addition to his career as a practicing attorney Mr. Coleman's legal experience includes serving as a Municipal Judge for eleven years. He was elected by his peers to serve on the Board of Directors of the Oklahoma County Bar Association and recently received prestigious awards for Community Service from the Oklahoma County Bar and the Journal Record.
Other areas of professional service includes 15 years as an adjunct professor at Rose State College. His classes were in the College's Paralegal program and Trusts and Estates in the Senior Adult Division. Mr. Coleman also taught and coached in the Crooked Oak and Mid- Del School Districts while attending evening law school classes at OCU.
The Civic involvement of Mr. Coleman has been extensive. He has served on the Boards of Tinker Area YMCA, Mid Del Youth and Family Center, The Chambers of both Midwest City and Del City, The Mid- Del 100 Club, the Midwest City Economic Development Commission, The Midwest City Hospital Trust Authority, and The Mid-Del Group Home. He is the past President of The Mid -Del Public Schools Foundation. At present he serves as a Regent of Rose State College and as Chairman of The Board of Oklahoma Honor Flights. He has been selected as a member of the Del City High School Hall of Fame and the Midwest City High School Wall of Fame.[/ezcol_2third_end]