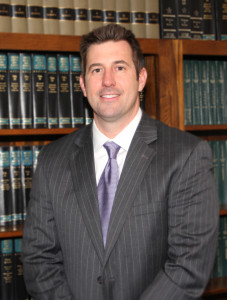 Contact Information
Oklahoma City, Oklahoma
Office: 405-677-2407
Matt Blue was admitted to the practice of law in Oklahoma in 2003. He graduated from the University of Oklahoma with a degree in Finance and earned his Jurisdoctorate Degree from Oklahoma City University. While in law school Matt worked as clerk for the Oklahoma Attorney General's Office and practiced as an Assistant Attorney General until 2005. While practicing with the Attorney's General's Office, Mr. Blue completed his Masters in Business Administration from the University of Oklahoma. Prior to entering private practice Mr. Blue worked at a local trust company where he provided services to a small group of high net worth families assisting in them with investment management, business consultation, and estate planning matters. He is licensed to practice in the Oklahoma Supreme Court, all Oklahoma District Courts, as well as the Federal District Courts for the Western, Eastern, and Northern District Courts of Oklahoma. Mr. Blue primary areas of practice are Estate Planning, Wills and Trusts, and Business law.
He has been involved in various local and professional organizations. He has been a board member of the Oklahoma County Young Lawyers Division and recently received the Outstanding Director Award. He has been a participant in the Leadership Midwest City program and Rotary over the last few years.